We've all relied heavily on toys, educational resources and supplies over the past few weeks and, in honesty, it can be very tempting to fall back on Amazon when searching for something new. But, as your nominations prove, this doesn't need to be the case! There are great companies – large and small – here in Malta, providing top quality products to keep your little ones busy. Read on for your four favourites…
Busy Bags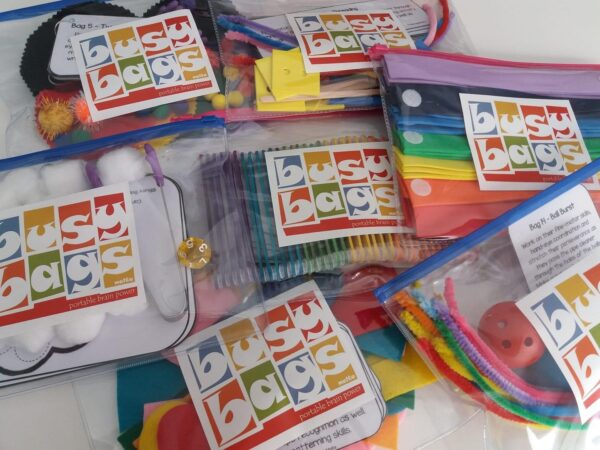 As a new arrival to Malta, it is sometimes hard to find the hidden gems available here with really excellent resources and products available for delivery. But, unquestionably, there are  businesses in Malta that will help you keep your children gainfully occupied if they're spending lots of time at home, and Busy Bags was nominated by our subscribers as one such gem. Whether it is reading, gardening or crafting, the Busy Bags Malta Facebook page is a treasure trove of well-priced education-based products which can be delivered to your door. I have been particularly impressed with their Boredom Buster packs (who doesn't like the sound of that?!), while the Grass Head activity sets are a fun thing to do with your green-fingered kids (my three-year-old twins have adored growing them and giving them haircuts!). It is particularly encouraging to note that all their resources are firmly grounded in education and you can tell that a lot of thought and planning has gone into their creation. A fantastic place to find good-quality activities for your children that are both fun and educational. 
Facebook: https://www.facebook.com/busybagsmalta/
Email: info@busymalta.com
Mobile: +356 7931 2787
Address: 14, Triq it-Torri, Mosta, MST 3500 
Juniors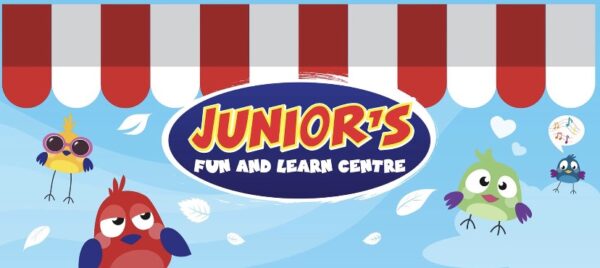 With stores across the island, including two in Sliema alone, Juniors is often the first port of call for toys and activities for our kids. Their shops are a treasure trove and their staff are friendly, knowledgable and helpful. The Tigne Point store is one of our favourites with a mezzanine level devoted to Playmobil, as well as a good range of outdoor toys. What sets Juniors apart is the huge product range they offer. No matter the age of your child or their particular interests, Juniors is  likely to have just the thing for them. Imaginative play, arts and crafts, themed toys or educational activities – there is something for everyone. In truth, toys bought in-store in Malta can often appear more expensive than online options, but once you factor in delivery costs and take advantage of the regular sales Juniors provides in-store, you will find that you can get good value for money here. Always worth a look for the perfect treat for your child.
Centreparc Shopping Complex, Qormi
Tel: +356 27662504
Address: Centreparc Shopping Complex, Triq it-Tigrija, Qormi, MRS2912
Opening Hours: Monday-Saturday 10am-7pm
The Plaza Shopping Centre, Sliema
Address: Level 3, The Plaza Shopping Centre, Bisazza Street, Sliema, SLM 1640
Tel: 21311997 / +356 99715579
Opening Hours: Monday-Saturday 11am-6pm
The Point Shopping Mall, Sliema
Address:Level -2, The Point Shopping Mall, Tigne Point, Sliema, TP01
Tel: +356 20601025 / +356 79430063
Opening Hours: Monday-Saturday 10am-7:30pm
Baystreet, St Julian's
Level 0, Baystreet Shopping Complex, St George's Bay, St Julian's, STJ 3311
Tel: +356 21360456 / +356 79377637
Opening Hours: Currently closed – Refurbishment of whole complex
Pama, Mosta
Address: Pama Shopping Village, Triq il-Valletta, Mosta MST 9017
Tel: +356 21435155 / +356 99335305
Opening Hours: Monday-Saturday 10am-6pm
San Gwann
Address: Triq tal-Balal, San Gwann, SGN 9018
Tel: +356 21373765 / +356 79373765
Opening Hours: Monday-Saturday 10am-6pm
Open Tinkers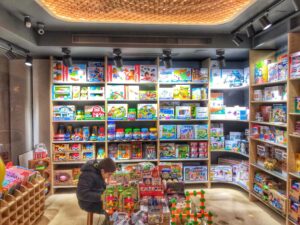 We LOVE Open Tinkers. Malta's first S.T.E.A.M. inspired education and lifestyle shop, they have a wonderfully inspiring shop at Spinola Park but also offer free delivery for orders above €50. So what is S.T.E.A.M.? It stands for Science, Technology, Engineering, Arts and Mathematics. In other words, Open Tinkers offers a huge range of products that are going to get little minds (and not so little minds) firing on all cylinders and having huge amounts of fun in the process. We particularly like the way you can search by age range and specialism (fine motor skills, problem solving, sensory etc) to find the perfect activity for your child. It's also a wonderful source of birthday present ideas, with gorgeous stationery and collectables for discerning tweens. Always worth a look for clever and engaging activities for your children, Open Tinkers is a favourite from our nominations and among our team.
Website: www.opentinkers.com
Address: Open Tinkers, Triq M.A Borg, Spinola Park, St Julian's, SPK 1000
Tel: +356 9988 6788
Opening Hours: Monday-Friday 10am-7pm
Email: tinkertime@opentinkers.com
The Model Shop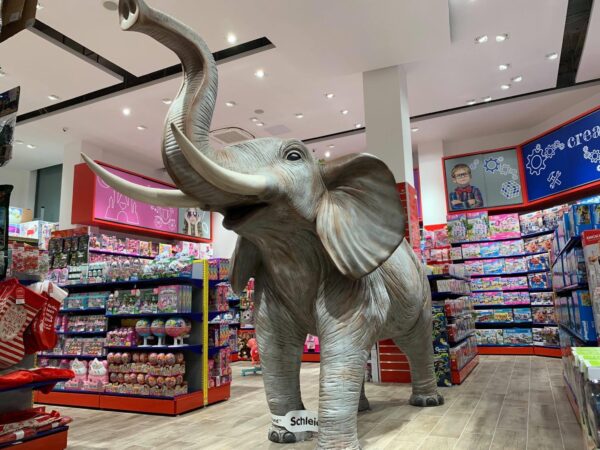 The Model Shop is a Malta-wide chain of toy and lifestyle stores, and a clear favourite with you all for children's toys and activities. Their shops are a children's wonderland, beautifully laid out and presented with a huge range of toys for all age groups. Everything from a baby-sized Lamborghini to the best selection of jigsaw puzzles in Malta can be found at The Model Shop, and their range of paddling pools and outdoor toys are second to none. It's also worth bearing in mind that they have some excellent 'learning from home' books in store which are worth a look if you would like to reinforce your home-schooling. On top of all that, they offer next-day delivery on orders before noon, and delivery is free if your basket is over €50. We really love The Model Shop – the shop in Iklin is a particular favourite for the Mini Malta team – and a trip to one of their stores is a guaranteed huge treat for any child who is working hard from home.
Iklin Outlet
The Model Shop
B'Kara By Pass
Iklin
Tel: 21 499 101
Opening Hours 
Mon to Sat – 9am to 7pm
Sundays and Public Holidays – CLOSED
Paola Outlet
The Model Shop
Level -1, Main Street Complex
Paola
Tel: 21 499 101
Opening Hours
Mon to Sat – 9:30am to 7pm
Sundays – CLOSED
Public Holidays – 9am to 2pm
Luqa Outlet
The Model Shop
St. Thomas Street
Luqa
Tel: 21 499 101
Opening Hours
Mon to Sat – 9am to 7pm
Sundays & Public Holidays – CLOSED
Gozo Outlet
The Model Shop
Level -1, The Duke Shopping Mall
Republic Street, Rabat (Gozo)
Tel: 27 500 145
Opening Hours
Mon to Sat – 9am to 7pm
Sundays – 9am to 1pm
Public Holidays – 9am to 2pm
Ibrag Outlet
The Model Shop
Ibrag Road
Ibrag
Tel: 21 499 101
Opening Hours
Mon to Sat – 9am to 7pm
Sundays and Public Holidays – CLOSED