December Newsletter
Christmas time, mistletoe and what are we going to do with the kids? These are Malta's must-attend family-friendly events in December!
Mini Malta readers, welcome back to the second edition of our monthly newsletter. It's finally Christmas (well, almost anyway). The holiday season is well and truly upon us and that means markets, elves on shelves, hot chocolate, and loads more. We know that keeping your little ones entertained can sometimes be a bit of a challenge, so we've shortlisted five family-friendly activities for you to enjoy this December.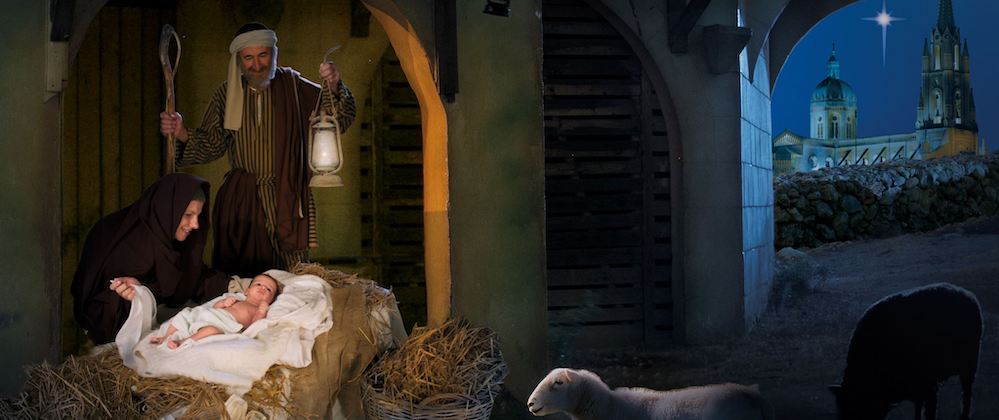 Visit the Ghajnsielem Crib, Gozo
You've probably already gathered that most Maltese traditions revolve around the Catholic Church, and Christmas traditions are no different. If you'd like to experience the typical Maltese art of crib-making, first-hand, why not visit some of the hand-made cribs on the island? You can find them scattered all over the place and you might even be able to spot some Maltese staples like prickly pears and Luzzu boats in their construction! Possibly the largest crib in the country, however, finds its home in Ghajnsielem, Gozo. Kids will love the animals and real-life Baby Jesus!
Did someone say 'day trip to the sister island?', I think so.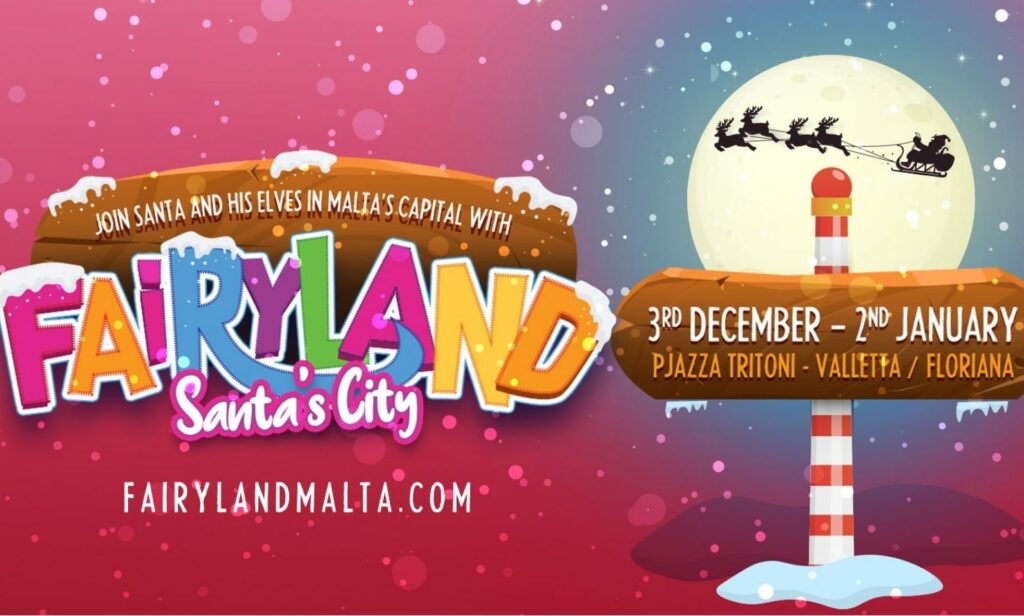 Fairyland Triton Fountain
I mean, what is Christmas without a Christmas market, right? This year, the Fairyland Christmas Market is back and better than ever with more mulled wine, family activities, and Christmas stalls for you to explore. The market is located right at the entrance of Valletta (by the Triton fountain) so you really can't miss it. Go on, have a wander and get into the holiday spirit – don't be a Grinch.
Bonus – entrance is completely free.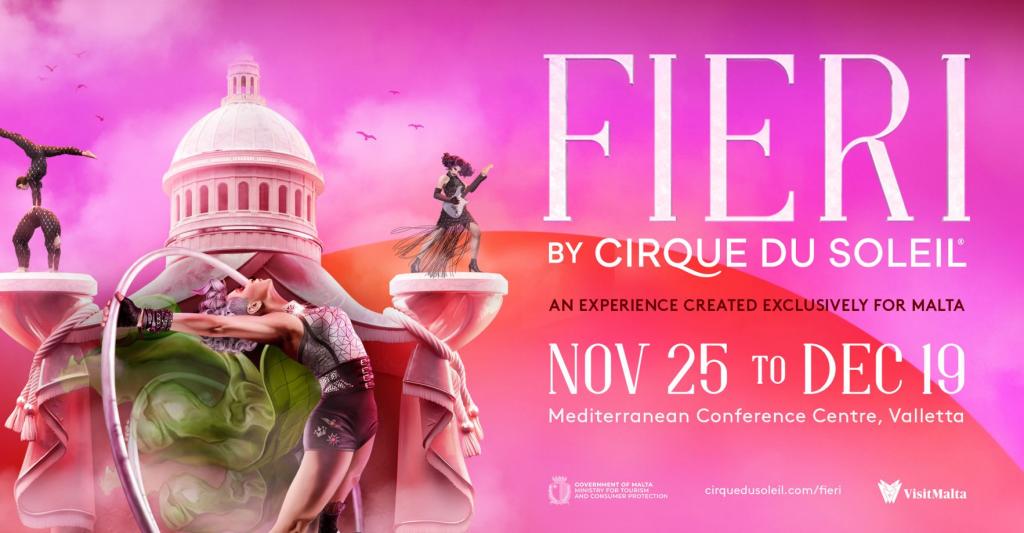 Fieri by Cirque du soleil
Inspired by the cultural roots of Malta, Fieri by Cirque du Soleil promises to be a true holiday spectacle. Described as 'a rallying tale of resilience from the heart of the Mediterranean', patrons can expect the typical acrobatic display that the troupe is known for, with an added Maltese flare. And if that wasn't enough to convince you to attend, Malta will actually be the first place in the world to host a new Cirque Du Soleil production, post-pandemic. While the show isn't suitable for children under five years of age, your older kids are guaranteed to be completely absorbed by the wonder of the live event.
Age: 5+
The Twits
If it's a spot of theatre you're after, the Manoel Theatre production of 'The Twits', directed by Ian Moore, is the perfect daytime cultural outing for you and your little ones.
So, what can you expect from the show?
Well, according to the Manoel Theatre website 'Mr and Mrs Twit are not very nice. In fact, they're extremely unpleasant. They're nasty to each other, and they're VILE to everyone else. They hold the Muggle-Wumps, a family of monkeys, hostage in a cage and force them to stand on their heads. ALL THE TIME. Can the Muggle-Wumps find a way to teach those vicious Twits a lesson in how to be nice?'
Our curiosity has certainly been piqued…
Age: 6+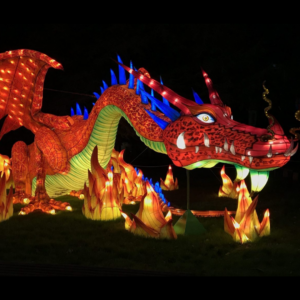 The Magical Illuminated Trail
The Magical Illuminated Trail returns for another season, this time at the picturesque Verdala Palace in Buskett. The enchanting walk-through experience will feature over 100 light installations, projections, illuminated sculptures, and more. Open between 3 December – 9 January, this one is definitely worth a spot on your calendars.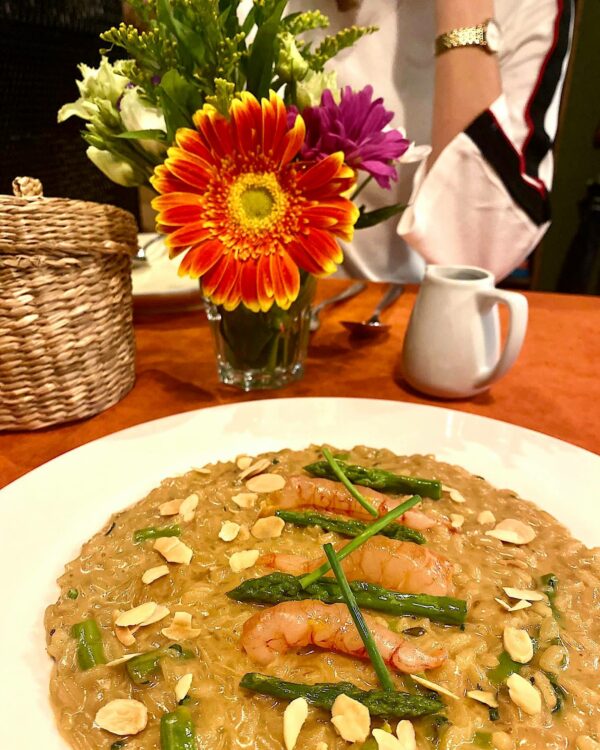 Bonus: Mummies and Daddies' Night Out.
Malta foodies, we can't recommend local restaurant, Briju, enough. Coming from a family of Maltese culinary legends, Rafel Sammut's most-recent restaurant venture is Michelin-Guide-recognised and bound to deliver.
Bonus: Rafel is passionate about sustainability and ensures that 90% of his ingredients are sourced from nearby farms. What's not to love?