Indoor Fun for Kids in Malta
Now that winter is getting cosier and the weather is getting colder, playing outside isn't always an option. And while, throughout COVID, we have all preferred outdoor options in order to maintain social distancing, there is nothing worse than the occasional "I'm boreeed!" if you feel that you are running out of activity options. Turns out Malta isn't just great for its beaches and nature – there's also lots of safe and sensible indoor fun, if you know where to go. Your kids will surely love these indoor activities!
Christmas Fun
Although there won't be any Christmas markets this year, there is something that might be even better: Christmas drive-thrus. That means no need for umbrellas and no freezing toes! Get ready to explore and admire Malta's drive-thru Christmas villages.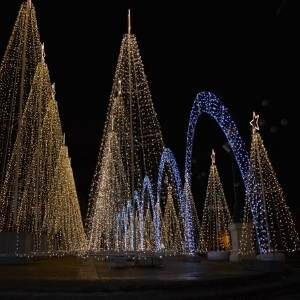 Ta Qali Christmas Town Drive-Thru
Get cosy in your car with your family and cruise through Malta's first drive-thru Christmas market in Ta Qali Crafts Village. The kilometre-long route is super safe, and still has the magical touch of a traditional Christmas. Admire thousands of Christmas lights, impressive decorations and have some Car-aoke fun.
Ticket options range from 15 to 30 euros per vehicle and can be booked here. You can drive-thru till 26 December.
Illuminated Christmas Drive-Thru Rabat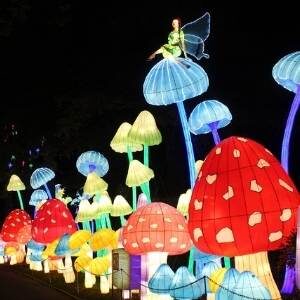 Gianpula's parking area is transformed into a Christmas village for the holiday season. This illuminated drive-thru
won't fail to impress as you drive past beautifully-lit scenes and sparkling tunnels of light. In true Christmas spirit, a portion of the proceeds will go to the Malta Community Chest Fund Foundation, so you'll also support charity in these trying times.
Tickets can be booked here and are 25 euros plus a small booking fee per vehicle. You can enjoy the trail every weekend until 10 January.
All-Year Round Fun
The interactive science centre Esplora is fun and educational at the same time. With a myriad of exhibitions and different science shows every week for kids aged 4 to 13+, there is always something new to learn. Gaze at the stars in the impressive planetarium or visit the 12 Days of Christmas show. All COVID safety measures have been put in place and Esplora is so huge that you never feel crowded anyway.
Entrance is free for children up to age 15 till 6 January 2021. Adults pay 6 euros for the entrance, science show and workshop and 2 euros for the planetarium.
The Playmobil Funpark guarantees a fun-filled day. Children have the chance to enjoy their favourite Playmobil figures and play-sets and, with a Playmobil castle and indoor playing areas, kids can live out their biggest dreams. Different themes range from city life to pirates and from fairy tales to the aquarium.
Tickets are 3 euros from Monday to Friday. On weekends and public holidays adults pay 5 euros, and children's admission is 3 euros.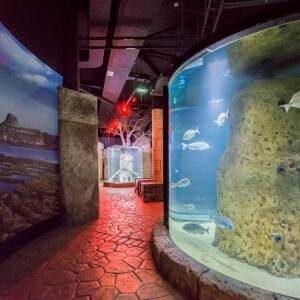 At the Malta National Aquarium you can experience Malta's underwater life – even in winter. Discover marine life from areas all over Malta in the different zones, from Valletta Harbour to Gozo and Comino. The main tank has colourful tropical fish from the Indo-Pacific ocean, so there's more than enough to see and learn about.
Buy your tickets online for a 10% discount. Children aged 4 to 12 get in for 7 euros, adults pay 13,90 euros – but they offer some great family deals and memberships, too.
SuperKids Play Cafe & Restaurant
Close to the Malta National Aquarium, the SuperKids Play Cafe & Restaurant is located at the entrance of the Soreda Hotel in Qawra. It has a great indoors play area for kids. It is clean, safe and educational – with lots of fun toys. They even organise indoor pool parties!
Entrance fee is 10 euro per one child, or 7,50 if they bring along a sibling or a friend.
Dinky Fingers Arts and Crafts activity centre offers drop-in classes for all ages. Paint your own ceramics, make slime and enjoy loads of other activities. The expat owner was constantly on the lookout for creative activities for her two year old, and eventually decided to start her own. Painting, decoupaging and glittering – you can try it all.
Prices for shapes start at 5 euros and free tea and coffee is available for parents that love to help painting.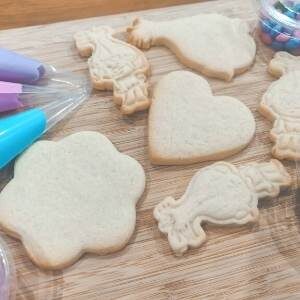 For a fun activity at home, Biskits has got you covered. Just recently launched, but a huge success already, Biskits offers baking kits for ages 1 to 101+. Get your Christmas kits before 20 December, as they are going fast.
Prices depend on the cookie kit. The gingerbread house kit comes with all cookie pieces, instructions, two bags of icing and three types of candy decorations for 25 euros. Check out their Facebook for more info.
Whether you've got young ones or teens at home, chances are they'll love Island Yoga Malta. With Trapeze Yoga for kids aged 5 to 9 and Teen Aerial Slings for teens from 10 to 16.
Kids' classes are 12 euros per drop-in class, with all materials and props included – plus coffee, green tea or water.
Ready to try these fun indoor activities this winter? Let us know if you loved them – or add your own suggestions – on the Mini Malta Facebook Group.