Everybody needs a little help right now to keep calm and focused on our daily tasks. We asked our readers to recommend the techniques and resources which are helping to keep the show on the road. Read on for Mini Malta's favourite four mindfulness miracles…
freemyme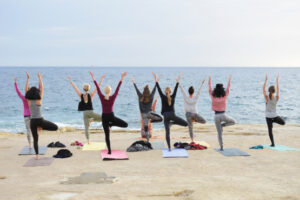 Situated on Cathedral Street in the heart of Sliema, freemyme is a tranquil haven away from the stresses and strains outside its door. Offering a huge number of classes in a wide range of yoga disciplines, there is something here for beginner yogis through to the most advanced. In addition, the downstairs gym offers high intensity and lifting classes from expert teachers who are passionate about what they do. This truly is an innovative boutique fitness space.
During COVID, freemyme have taken more of their classes outside – which is pretty spectacular in itself – and have imposed rigorous social distancing and hygiene measures within the studio in order to maintain the highest levels of health and safety. But what our readers particularly wanted to mention was the atmosphere and sense of community at freemyme. Welcoming, comforting, energising and nurturing, it is a wonderful place to centre both body and mind.
Address: Tagliaferro Business Centre, Ground Floor, 14 High Street, Tas-Sliema SLM1551, Malta
Email: info@freemyme.com
Website: www.freemyme.com
The Clementine App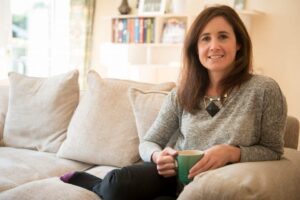 There is no shortage of mindfulness apps on the market these days and we at Mini Malta really enjoy using the likes of Calm and Buddhify to meditate, nod off or merely calm down. But we were really interested to hear about your recommendation of the Clementine App and are all signing up to it now we have learned more. Created by Kim Palmer (pictured above), a senior business exec and mother who become passionate about hypnotherapy when her life was crippled by panic attacks, Clementine is specifically for women and the guided meditations, created by eminent clinical hypnotherapist Georgia Foster, follow four themes: sleep, confidence, de-stress and body image. Having listened to a few now, we can honestly say that they are powerfully calming and focusing. As an added benefit, the app can deliver mantra notifications to your phone throughout the day, and these wise and empowering words might be just the thing to get you over a tricky moment. Definitely worth a try.
San Anton Gardens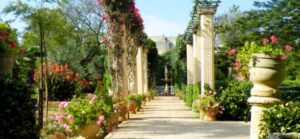 The lack of green space in Malta is often a particular challenge to get used to for new arrivals to the island. In fact there are some beautiful parks and wildlife areas in Malta (more to follow in a future newsletter) but the quiet elegance and lush gardening at San Anton Gardens is worth a mention here as it truly is the most calming and tranquil place to spend an hour or two. Situated in Attard, the Gardens are attached to San Anton Palace, the official residence of the island's President. However, they are open to the public every day from early morning to late afternoon, and the undulating walkways, fascinating selection of plants and trees, and assortment of ponds and fountains are a delight to explore. If you are desperate to step away from urban living for a moment in order to gather your thoughts, a visit to San Anton might be just the thing to find your inner calm again.
Address: San Anton Gardens, Attard
Opening Hours: Monday-Sunday 7am to 6pm (June to September) and 7am to 5pm (October to May)
#75hardishwithmaggie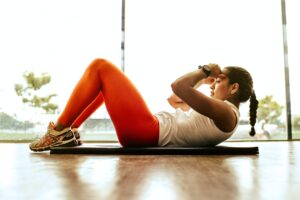 When this hashtag was mentioned in our Facebook Group, it took us a little while to understand what it was. Now, however, we are hooked and the Mini Malta team are making a concerted effort over the next 75 days to stick to this plan. So what is it? The #75hardchallenge has been around for a while, the basic premise being that, for 75 days, you commit to a range of health and exercise goals. And these goals are HARD. The #75hardishwithmaggie version is a much gentler way of doing this, started by an Instagrammer called 'CoffeeandCardio'. Among the daily goals, you will aim to exercise a little, drink more water, read something other than your phone screen and get outdoors. It's not reinventing the wheel but it's a simple way to concentrate your mind on what you need to do right now to feel a bit brighter and stronger. Her Instagram account has plenty of information and inspiration for getting started on it – please let us know how you get on!